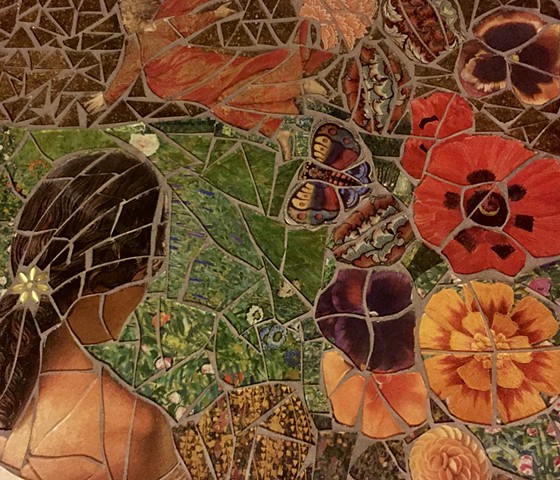 Mixed media mosaic is where I find my joy. It is a way for me to express myself, challenge myself, and discover the many facets of "me".
The joy is in the process. I love the hunt for materials. They come from anywhere, garage sales, a friends basement, thrift stores, you name it. I use art from some of my favorite artists such as Chagall, Klimt, Dali and Kostabi. I use clear glass, colored glass, beads, jewelry, and rocks in my work.
The actual process of creating is very much a letting go experience since the finished product rarely resembles the original thought.